Drive business traffics with the comprehensive services of social media marketing agency
Social media platforms are now considered one of the most robust strategies in the business marketing sphere. These are not only made for connecting people from every corner of the world but are now widely used as digital marketing practice to promote brands and content on various social media channels. This is to increase brand awareness, drive up web traffic, and generate leads for the business.
Social media platforms can do a lot and bring many possibilities to business operators and individual users than what meets your eyes. However, to use your social media channels to their full potential, you need to work with a social media marketing agency that can step up your game and bring that competitive edge your brand image requires in the landscape.
You must be wondering, now that modern marketers have access to a plethora of resources and strategies to manage their social media marketing that includes comprehensive tools, why work with a professional agency? A trusted agency can not only fill in the gaps and scale up your marketing strategies but also bring value to your social media marketing strategies. Let's get to know how that works.
Take advantage of SNS experts' unparalleled experience and top-tier tools
A full-service providing agency has talents and resources in its inventory that enables its teams to run campaigns and offer a higher level of knowledge to a business or individual users. This is simply not possible with a business's in-house teams. Social media channels are not just about being present on the channels and posting content on occasion. This would not bring you success. You would have to have skills like navigating audience segmentation, doing social media advertising and many more that would take time and effort.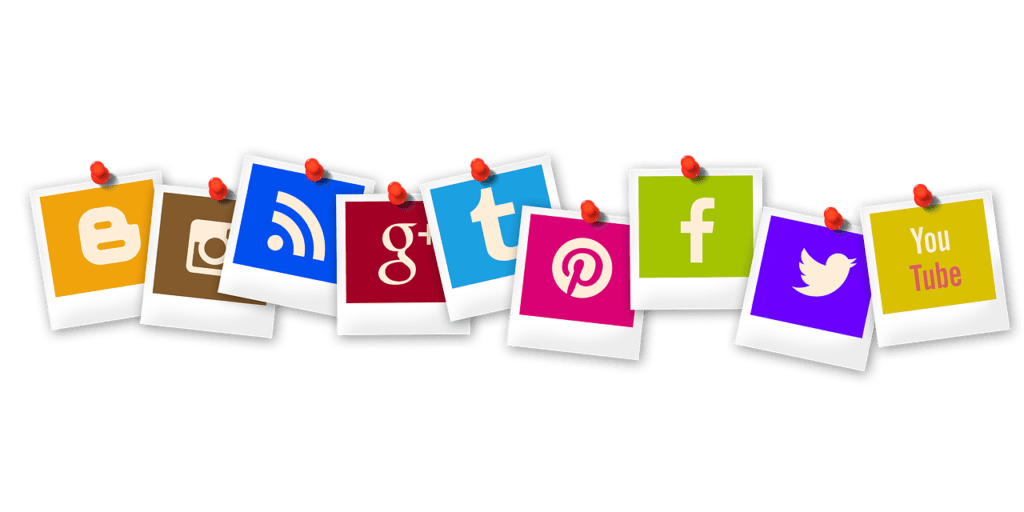 A social media marketing agency would have the expertise with practical experience to manage all that and carry out your campaigns without you having to distract from your core business operations. As your social media community grows and you start gaining engaging customers that you can't handle, your agency professionals will implement various marketing tactics to handle campaigns to complete within a few days, which can take months for your in-house experts. Moreover, they invest in powerful tools and analytics platforms in the market as they need to manage multiple campaigns simultaneously while managing them efficiently.
Tap onto social media marketing packaged services
When you are new to social media platforms, it would be confusing to connect social accounts, which is why you would need to use advanced tools. Your social media marketing agency can avail you of such a platform to schedule content for various channels and monitor analytics at once in one place.
Some essential channels you need to use for social media marketing include Facebook, Instagram, Twitter, LinkedIn, Snapchat, Pinterest, etc. These platforms help you create trendy campaigns. Your agency would help you collaborate with popular content creators, take part in trends that resonate with your target audience and connect with influences to boost branding. Most social media marketing agencies offer packaged services that may include:
Social media paid to advertise
Social media platforms can bring you both organic traffic and paid-advertising outcomes. This is one of the most exploding forms of digital business marketing that involves the same concept as pay-per-click service in search ads. Some common ads you can do are photo ads, story ads, video ads, collection ads, messenger ads, carousel ads, on-platform shops, sponsored posts, etc.
If you are not aware of it yet, in digital marketing, social media ads help businesses bring the highest ROI for the site compared to other efforts. The major benefit of these ads is that brands can target their audiences, unlike search ads, where they search for keywords since every SNS platform has different styles of ad posting. Agencies can help brands develop, execute and manage paid social ads strategies effectively. They always stay on top of the latest trends along with algorithm updates.
Inbound social media content
If you want to do inbound marketing, social media platforms can be great for that. This way, you can engage with prospects or communities naturally interested in your brand's content. Since this serves as off-site marketing, it can grow your audience enhancing brand recognition and extending content visibility. Your social media marketing agency can offer you content development services and plan the entire inbound social strategy so your new and existing content can achieve greater reach. 
If you are short of time to focus on other important things, your agency can manage your brand's entire social media presence to save you from stress. The social media experts would work together to create engaging and active social communities that can be rewarding in the long run. Doing it alone can be time-consuming, so hiring an agency is the best solution for community management.
Social media marketing agencies help clients grow their businesses by analysing audiences with data-driven insights to create responsive campaigns and collaborations with influencers and celebrities. This way, they can show you real results that matter to prove the ROI of social media marketing.