Your brand strategy outlines your values, your commitment to a promise, and the attitude you want to project. Additionally, even though it has your logo, colour scheme, and phrase, only artistic elements serve to represent your company. Instead, every daily connection you have with your market is where your brand is alive.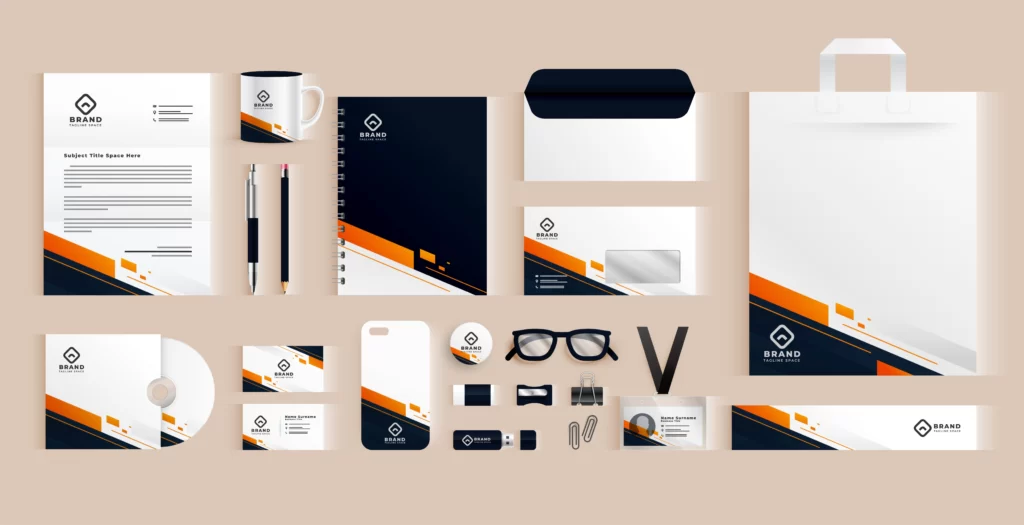 Your brand is more than just your title, motto, or symbol; it's the complete experience that clients and customers have had with your company, goods, or services.
Why strategize? A branding consultancy knows that brand strategy is the art of forecasting future market trends, establishing new communication channels with your consumers, re-aligning brand attributes with their consumer needs, engaging and exciting them in various subtle ways at every anticipated and non-anticipated touch point. From how you lead and the story you tell to the brand assets you create—enriches or undermines a brand's success. We take a comprehensive approach to branding to create brands that emotionally charge your audience and help you win in the market. We use design as a tool to capture and express the brand essence, and to engage the target audience at every touch point. Creative brand strategy requires grounded thinking, a bit of intuition and the experience to manage every detail, from conception to launch. And it all works beautifully when a company takes ownership of a big idea in the name of the brand.
Reshaping your Brand Identity for Improved Digital Experiences
Brand strategy is the foundation for creating the company's identity. Dartech Solutions identifies the unique selling proposition (USP) of your business and formulates a brand strategy that helps customer connect with your business in a better way. We are leading brand strategist company that strives hard to strengthen your online visibility by building cutting-edge strategies.
Dartech Solutions understands that brand identity is a promise you make to your customers. We help you to reshape brand identity in the way you want your company to be viewed by existing and prospective customers.
Establishing Brand Loyalty with Reinvigorated Brand Strategy
Dissatisfactory results resulting from a poor brand strategy can directly lead to loss of existing customers. If you have a weak online presence, it's high time you revisit your stale brand identity before it incurs loss in business. Dartech Solutions analyzes your business and competitive landscape to reinvigorate new brand identity.
We will revise your brand strategy such that it tells a unique story that connects well with the target audience. We devise a brand strategy considering your end user's behavioral pattern and consumer's interest. We have a new plan for your brand that grabs the attention of customers to your company's products or services.
Representing your Business in the Way You Want
Brand is your company's unique identity in the marketplace. Dartech Solutions, renowned brand strategist company helps you to determine what kind of personality you want your business to exhibit in the online marketplace. We build your brand identity in the way you want it to be seen by your audience.
Make your company stand out in the industry through a unique brand personality. Our brand strategy is formulated to provide a complete and holistic view of your company's services and products through effective representation of visuals, media and marketing.
From Brand Strategy to Brand Development
Dartech Solutions analyzes potential barriers that may come in the way of implementation of the brand strategy. We help you throughout the brand strategy execution lifecycle by overcoming the roadblocks and enabling you to gain the benefits of successful brand strategy implementation.
We prepare a detailed plan for brand development by mentioning all marketing activities that shape the brand's identity. This is a continuous process where your brand makes a transition from being a mere concept to becoming a real entity. Our brand strategies and online marketing campaigns will help in growing your business in the digital world.
At Dartech Solutions, the brand is everything. Its how you stand out. It's what matters the most.
Book An Appointment with Our Digital Marketing Experts.
Hope you have seen a lot of good things about Dartech Solutions . Now, it's time to talk about your business. So, don't delay!
Get in touch with our team to make a strategy for your business.
Book An Appointment with Our Digital Marketing Experts for Software Development Services
Hope you have seen a lot of good things about Dartech Ltd . Now, it's time to talk about your business. So, don't delay!