Your brand strategy outlines your values, your commitment to a promise, and the attitude you want to project. Additionally, even though it has your logo, colour scheme, and phrase, only artistic elements serve to represent your company. Instead, every daily connection you have with your market is where your brand is alive.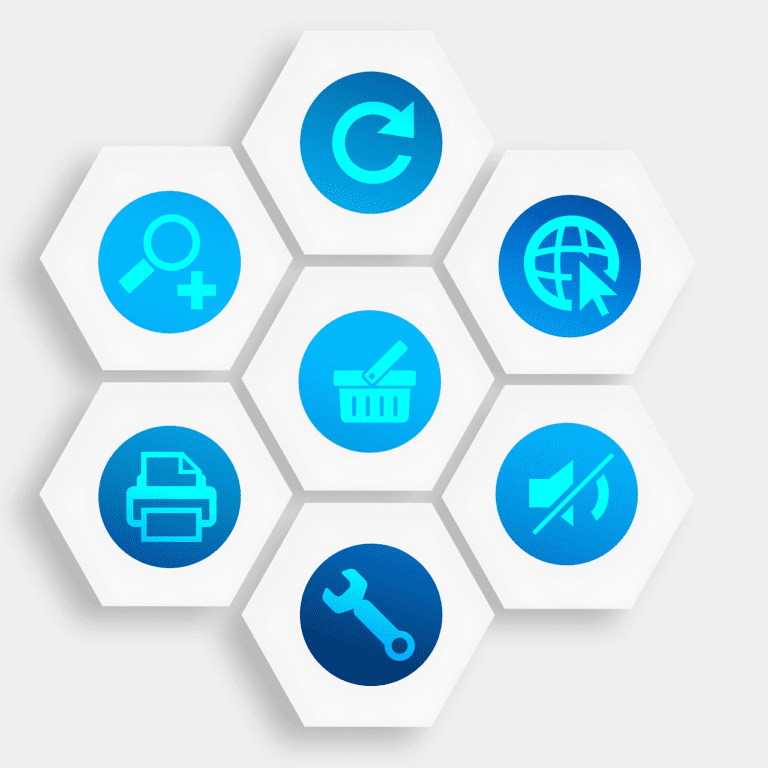 Beyond Mobile Apps: Creating Mobile Experiences
Dartech solutions is leading mobile application development company delivering top-notch mobile experiences. Our customized mobile solutions are crafted keeping your specific business requirements in mind. We identify your target audience and their familiarity with the mobile apps to map out the mobile moments and experience that needs to be delivered.
Our unique mobile app designs, coding, development and user-friendly interface together contribute to the success of your mobile strategy. We aim to increase real-world engagement and loyalty from your target audience with mobile apps and mobility strategy. Our mobile apps or solutions ensure that you expand your reach to niche market for the growth of your business.
Transforming Ideas into a Reality with Mobile Apps and Solutions
Dartech solutions believes in your ideas and brings them to life with innovative mobile applications.  We understand your vision behind developing a mobile app and live up to your expectations by delivering apps that give good ROI. Using the latest technologies and frameworks, we build mobile applications that stand out from millions of other apps in the marketplace.
We build mobile apps of different levels of complexity and size including heavy B2C applications and enterprise-grade mobile solutions. As a mobile application development company, we nurture your idea, make a strategy and implement best processes and methodology to create a perfect app for your business.
Mobile Application Development Services: Apps for Different Platforms and Devices
Dartech solutions harnesses the latest and best tools, software development kits and frameworks to ensure our mobile app development services cater the needs of diverse platforms and devices. We build native apps for iOS, Android, Windows and BlackBerry operating systems as well as hybrid apps that run on multiple platforms.
Our apps are designed and developed to give omnichannel user experience across devices such as iPhone, iPad, iPod and other smartphones and tablets. We are Country's leading firm and provide a comprehensive range of mobile application services:
Mobile App Strategy: We identify opportunities for expanding your business in the mobile world and devise a foolproof strategy for its successful implementation.
Mobile App Design: Our mobile app designs are simply creative and come with rich user interface.  We prepare high-fidelity prototypes for each screen of the app. These prototype designs are shared with clients to ensure that we are moving ahead in the right direction.
Mobile App Development: We program and code to develop robust mobile applications that perform fast and deliver good user experience. We build apps that comply with the specifications of a native platform and get approved in the App Store and Google Play Store easily.
Mobile Support & Maintenance: Dartech solutions stays by your side even after the deployment of the app. We work upon needed changes as per suggestions, feedback, and reviews of users. In this phase, we also identify and fix bugs that hamper the user experience.
Mobile App Marketing: We help you to get your app discovered with effective marketing strategies. We analyze the competition in the app market and strategize app store optimization and marketing techniques to expand your reach in the marketplace.
Mobile App Porting: We seamlessly port your app from one platform to another. We have mastered the art of code reusability and allow you to take cross-platform advantage for enhancing your business mobile reach.
Book An Appointment with Our Digital Marketing Experts.
Hope you have seen a lot of good things about Dartech Solutions. Now, it's time to talk about your business. So, don't delay!
Get in touch with our team to make a strategy for your business.
Book An Appointment with Our Digital Marketing Experts for Software Development Services
Hope you have seen a lot of good things about Dartech Ltd . Now, it's time to talk about your business. So, don't delay!